International trade of colistin in animal feed continues unabated
In a recent study published in the journal The Lancet's Microbe, researchers investigate Enterobacterales species resistance to colistin in Pakistan. Moreover, the researchers report on colistin import and export, use, and socioeconomic variables associated with colistin resistance.
Study: International manufacturing and trade in colistin, its implications in colistin resistance and One Health global policies: a microbiological, economic, and anthropological study. Image Credit: Ground Picture / Shutterstock.com
Background
Studies have reported that colistin use in farming in China has driven Mcr-1-mediated resistance in Escherichia coli (MCRPEC), particularly in animal feed and prophylaxis. As a result, a ban on the agricultural use of colistin was enforced in April 2017, which reduced the prevalence of MCRPEC. However, colistin is used widely in food-producing animals in other nations for growth, prophylaxis, and treatment of colibacillosis.
The spread of plasmid-mediated colistin resistance in Enterobacterales in the environment, among humans and food-producing animals has raised population health concerns. Even though colistin resistance decreased in China following its ban, colistin manufacture and export as pharmaceutical raw materials (PRMs) or feed additives continues.
About the study
In the present study, researchers describe the molecular epidemiology of Escherichia coli species resistant to colistin across the environment, animals, and humans in Pakistan. In addition, the team reported on colistin import in Bangladesh, Nigeria, and Pakistan between 2017 and 2020, as well as farm-level colistin usage, knowledge, and poultry practices in Nigeria and Pakistan. Data on colistin export from Vietnam, India, and China between 2018 and 2021 and situational analysis on global colistin trade are also reported.
The team conducted an anthropological, microbiological, and economic study on E. coli organisms resistant to colistin in the environment, animals, and humans, as well as the global import and export of, and knowledge on colistin in Bangladesh, Pakistan, China, Nigeria, Vietnam, and India.
Swab specimens from backyard poultry cloaca, commercial broiler cloaca, buffalo and cattle rectums, and human rectums were obtained. In addition, samples of wild birds' droppings, wastewater and fresh water, chicken, buffalo, and cattle meat, and poultry flies were obtained from 131 locations across Faisalabad for mobile colistin resistance (mcr)-1,3-positive E. coli testing.
Subsequently, a new set of patients with diarrhea and abdominal pain were hospitalized, and their rectal swab specimens were obtained. The team excluded dysentery patients and individuals receiving antibiotic therapy from the analysis.
Colistin trade data from 2017 to 2020 that included manufacturing, use, and importation were retrieved from government data sources and web-based EXIM trade databases in Nigeria, Pakistan, and Bangladesh.
Omics eBook
Compilation of the top interviews, articles, and news in the last year.
Download a free copy
Further, individuals were enrolled from veterinary medicine stores and poultry farms in Nigeria and Pakistan for structured-type questionnaire-based interviews. Data on global manufacturing and trade, value analysis, and import-export routes for colistin PRM, finished pharmaceutical products (FPPs), and feed additives were obtained from 2017 to 2021 export datasets.
The Scopus, PubMed, and Web of Science databases were also searched for data on colistin trade, manufacturing, use, and associated socioeconomic variables, and global community-based One Health surveillance data on colistin resistance.
Results
A total of 1,131 specimens were obtained between May 12, 2018, and July 1, 2019, including 100 swabs from backyard poultry cloaca, 102 from commercial broiler cloaca, 188 from buffalo and cattle rectum, 200 from the human rectum, 100 from wild birds' droppings, 100 from buffalo and cattle meat, 90 from wastewater, 100 from poultry flies, 100 from chicken meat, and 51 from canal water.
200 inpatients were enrolled at the Allied Hospital of Pakistan between November 15, 2018, and December 14, 2018, to obtain rectal swab specimens. In addition, 21 individuals were enrolled between January 1, 2020, and December 31, 2020, from drug stores and poultry farms in Nigeria and Pakistan for interviews.
The literature search analyzed 174 records (44, 69, and 61 from the Web of Science, Scopus, and PubMed, respectively).
Of 1,131 samples, 7% comprised polymerase chain reaction (PCR)-confirmed mobile colistin resistance-1-positive Escherichia coli, including 25% wild birds' droppings, 17% swabs of commercial broiler cloaca, 1% swabs from backyard poultry cloaca, 13% chicken meat, 2% buffalo and cattle meat, 8% poultry flies, 7% sewage water, and 2% swabs from the human rectum.
Between 2017 and 2020, Pakistan imported 276 tons (69 tons yearly) of the colistin antimicrobial for PRM purposes from China, with 702 tons (176 tons annually) of the antimicrobial used as an additive for animal feed imported from Vietnam and China, and 63 tons (16 tons yearly) colistin for FPP use from several nations in Europe and Asia.
For Nigeria and Bangladesh, colistin FPPs and PRM were sourced from Europe and China. Knowledge and use practices for colistin in Nigeria and Pakistan were not satisfactory regarding the understanding of colistin's therapeutic and non-therapeutic uses.
China was the leading manufacturer of feed additive and PRM colistin. This nation exported 2,570 tons (643 tons annually) of feed additive and 2,665 tons (666 tons annually) of PRM in 1,330 shipments to 21 nations between 2018 and 2021.
These findings highlight the worrying global practices of trading colistin as a growth promoter and feed additive. Furthermore, there remains an urgent need to implement antibiotic resistance control policies and antibiotic stewardship programs using One Health surveillance.
Conclusions
Overall, the study findings showed that even though 193 nations signed the United Nations agreement on tackling antibiotic resistance, colistin trading as FPPs, PRMs, feed additives, and growth promoters, developing nations continue participating in this trading unabated. Thus, stringent national and international legislations are urgently needed to mitigate the global trade of colistin, an antimicrobial enlisted in the Critically Important Antimicrobials for Human Medicine list published by the World Health Organization (WHO).
Journal reference:
Umair, M., Hassan, B., Farzana, R., et al. (2023). International manufacturing and trade in colistin, its implications in colistin resistance and One Health global policies: a microbiological, economic, and anthropological study. Lancet Microbe. doi:10.1016/S2666-5247(22)00387-1, https://www.thelancet.com/journals/lanmic/article/PIIS2666-5247%2822%2900387-1/fulltext
Posted in: Medical Science News | Medical Research News
Tags: Abdominal Pain, Antibiotic, Antibiotic Resistance, Diarrhea, Dysentery, E. coli, Epidemiology, Food, Hospital, Manufacturing, Meat, Medicine, Pain, Plasmid, Polymerase, Polymerase Chain Reaction, Promoter, Prophylaxis, Veterinary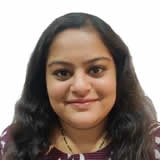 Written by
Pooja Toshniwal Paharia
Dr. based clinical-radiological diagnosis and management of oral lesions and conditions and associated maxillofacial disorders.
Source: Read Full Article