Report shows upward trend in autism cases among eight-year-olds in United States
In a recent report published by the Centers for Disease Control and Prevention (CDC) in its Morbidity and Mortality Weekly Report (MMWR), researchers in the United States reported on the prevalence and characteristics of autism spectrum disorders (ASD) among eight-year-old United States (US) children in 2020.
Surveillance Summary: Prevalence and Characteristics of Autism Spectrum Disorder Among Children Aged 8 Years — Autism and Developmental Disabilities Monitoring Network, 11 Sites, United States, 2020. Image Credit: myboys.me / Shutterstock
Background
ASDs are developmental disabilities with social interaction impairments and repetitive and restricted behavioral patterns, activities, or interests that may result in communication difficulties and may affect routine activity performance. The CDC established the autism and developmental disabilities monitoring (ADDM) Network for ASD surveillance in 2000.
In the previous 20 years, the prevalence of ASD among eight-year-olds elevated markedly, especially among Whites, and those with greater socioeconomic status, varying over the subsequent years. ASD prevalence patterns over the years indicate ASD detection improvements, particularly for pediatric individuals having lower accessibility to healthcare services. Continuous monitoring of ASD among eight-year-olds could guide policymaking and strategy development for improved ASD management.
About the report
In the present report, researchers ascertained ASD prevalence among eight-year-old US children.
The autism and developmental disabilities monitoring (ADDM) network system performs active ASD surveillance to provide ASD prevalence estimates for eight-year-olds residing across 11 US sites, including Arkansas, Arizona, Georgia, California, Minnesota, Maryland, New Jersey, Missouri, Utah, Wisconsin, and Tennessee. In addition, community educational and medical records, including public school education records and developmental evaluation data, are reviewed by the ADDM team.
Pediatric ASD patients include those with documented ASD diagnosis in evaluations, those receiving special education including ASD classification, or those with the international classification of diseases, ninth revision (ICD-9), or ICD-10 codes for ASD. Children born in 2012 and living in the regions under surveillance were included in the analysis. Those with ICD codes for Rett syndrome, without any ASD indicators, or with unknown ethnicity were excluded.
ASD surveillance data for Minnesota, California, and Arizona included sub-county-level school districts, with prevalence adjustments, based on the national center for education statistics public school enrollment and the American community survey tract-level five-to-nine-year-old individuals' estimates described in previous reports. In addition, birth certificates, billing, or administrative data were utilized to document participant gender and ethnicity.
Census tract-level median household income (MHI) was ascertained based on the 2020 American Community Survey five-year estimates. The socioeconomic status was assigned to children based on their residential address in 2020. Children were considered to have intellectual disabilities if their intelligence quotient (IQ) was ≤70. ASD prevalence was determined based on the number of ASD patients among 1,000 pediatric individuals, stratified by ethnicity and sex using the United States census postcensal population estimates and the national center for health statistics postcensal bridged race denominators.
Results
In 2020, across 11 sites, the prevalence of ASD among every 1,000 pediatric individuals of eight years of age ranged between 23 (Maryland) and 45 (California). Overall, the prevalence of ASD was 28 among every 1,000 pediatric individuals among eight-year-olds and was four-fold greater among males than females (43 vs. 11). ASD prevalence among every 1,000 pediatric individuals was lower for non-Hispanic Whites (24) and multiethnicity children (23) than for non-Hispanic Blacks and African American Blacks (29), Hispanics (32), and Pacific Islanders or Asians of non-Hispanic ethnicity (33).
The prevalence of ASD was related to lower income for three US regions, with non-significant associations for the other regions. Across the sites, the prevalence of ASD among every 1,000 pediatric individuals aged eight years exclusively based on reported ASD diagnosis was 21, ranging between 17 (Wisconsin) and 35 (California). Out of 6,245 pediatric individuals meeting ASD case definitions, 75% had ASD diagnostic statements, 65% had received ASD special-type education, 72% had ICD codes for ASD, and 37% had the three indicators of ASD.
A median value of 49 was observed, for age (months) at the earliest autism spectrum disorder diagnosis, ranging between 36 (California) and 59 (Minnesota). Out of 4,165 (67%) pediatric ASD patients with cognitive ability data, 38% had intellectual disabilities. Intellectual disabilities were reported for 51% of Blacks, 42% of Pacific Islanders and Asians, 38% of multiethnicity children, 35% of Hispanics, 35% of American Indians or Alaskan Natives, and 32% of Whites diagnosed with ASD. Children having intellectual disabilities had an earlier median age of autism spectrum disorder detection (43.0 months), compared to children with no intellectual disabilities (53.0 months).
Conclusions
Overall, the study findings showed that in 2020, one out of 36 pediatric individuals aged eight years (4.0% and 1.0% among males and females, respectively) had an autism spectrum disorder. The prevalence rates were more significant than those estimated for the period between 2000 and 2018, and among eight-year-olds, ASD prevalence was lower for Whites than for other races. Additionally, among ASD patients, Blacks were likelier than Whites to suffer from concomitant intellectual disabilities.
The continual rise in ASD prevalence among eight-year-olds, especially for non-Whites, and females, indicates that investments and improvements in healthcare infrastructure are required for early diagnosis and prompt treatment of pediatric ASD patients across the United States. Further research is required to assess differences in prevalence estimates by region and improve health service equity among all sites, to reduce the pediatric burden of ASD.
Source
Maenner MJ, Warren Z, Williams AR, et al. Prevalence and Characteristics of Autism Spectrum Disorder Among Children Aged 8 Years — Autism and Developmental Disabilities Monitoring Network, 11 Sites, United States, 2020. MMWR Surveill Summ 2023;72(No. SS-2):1–14. DOI: http://dx.doi.org/10.15585/mmwr.ss7202a1, https://www.cdc.gov/mmwr/volumes/72/ss/ss7202a1.htm?s_cid=ss7202a1_w
Posted in: Child Health News | Medical Research News | Medical Condition News
Tags: Autism, Children, Diagnostic, Education, Healthcare, International Classification of Diseases, Mortality, Research, Rett Syndrome, Syndrome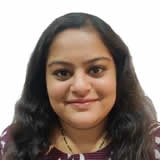 Written by
Pooja Toshniwal Paharia
Dr. based clinical-radiological diagnosis and management of oral lesions and conditions and associated maxillofacial disorders.
Source: Read Full Article