Researchers examine impact of gamification on the effectiveness of digital health interventions
An adequate amount of sleep and physical activity helps alleviate several health conditions, such as obesity, depression, and cardiovascular disease. However, the recommended amount of sleep and physical activity is not achieved in most cases.
A previous United States-based report indicates that more than one-third of American adults do not get the recommended seven hours of sleep every night. Moreover, only one in four achieves the 150 minutes of recommended moderate physical activity each week.
Study: Effectiveness of gamified team competition as mHealth intervention for medical interns: a cluster micro-randomized trial. Image Credit: BlurryMe / Shutterstock.com
Background
Medical internships provide intense training to physicians for one year. During this period, interns are typically sleep-deprived and get less physical activity, which affects their health and mental condition.
Often, medical interns are overwhelmed by constantly working in a highly stressful environment during residency. However, time-intensive intervention strategies to monitor and alleviate these effects in medical interns are non-existent.
Recent technological advancements in wearable devices and smartphones provide an opportunity to deliver user-friendly interventions with minimal expense. Additionally, these devices obtain real-time measurements of the user's physical activity and record geographical locations to provide personalized, just-in-time adaptive interventions (JITAI) while offering temporal and spatial flexibility.
The effectiveness of smartphones and wearable-based interventions in analyzing health outcomes has been evaluated in many studies. In addition, these studies have introduced gamification, a strategy used to increase users' enjoyment and engagement through game mechanics in a non-game environment.
Gamification strategies have advanced self-monitoring that includes progress monitoring and performance feedback. Moreover, a social comparison was found to inspire an individual to change certain behaviors.
During the design of mHealth-related apps, eight archetypes of gamification were developed, including team competition. The effectiveness of this program on residents has not been assessed. However, the gamified competition was speculated to be effective in physicians' groups, which are a highly competitive population compared to other contestants.
About the study
In a recent npj Digital Medicine study, micro-randomized trials (MRTs) were conducted to assess the effectiveness of JITAI components based on the principles of health behavior change and gamification. More specifically, the mHealth intervention was evaluated to determine its impact on an individual's sleep duration and physical activity, particularly among first-year medical interns.
A total of 2,286 interns enrolled in this study, 84.7% of whom were grouped into a team of at least five interns, with 191 teams formed. All interns represented 12 specialties.
The mean age of the participants was 27.6 years, with both genders almost equally represented. The interns were subjected to the competition arm for 5.8 weeks.
The effectiveness of the mHealth intervention on medical interns was assessed based on self-reported mood scores. Previous studies have indicated that an individual's mood score improves with increased sleep and better physical activity.
Study findings
The gamified team competition administered through smartphones of U.S.-based medical interns significantly improved daily step counts by about 106 steps/day. In addition, a positive effect of competition on the participants' sleep duration and mood score was observed.
The competition was found to be a beneficial component of mHealth intervention. However, the moderator analysis indicated a decline in the effect of competition over time.
Intra-institutional competition might have reduced the efficacy of competition. This indicates the need to improve strategies in assigning opponent teams to enhance the effectiveness of team competition.
Due to constantly working under highly intense and stressful working environments, medical interns were less responsive than individuals exposed to less stressful working conditions. A previous study using obese participants indicated a greater willingness to use mobile-based gamification to promote physical activity than the current cohort, which included healthier participants.
More studies are needed to enhance the mHealth intervention effect. For example, novel competition-related elements, such as the scoreboard, levels, and prizes, could be introduced to improve the motivation of interns so that they use mHealth app more consistently.
The strategy regarding the pairing of opponents to achieve maximum health-related benefits must also be improved. In this study, a negative impact of intra-institutional competition was observed, as the participants regarded each other as colleagues and, therefore, were less competitive.
The effectiveness of introducing breaks for a brief period between competition assignments to decrease fatigue must also be evaluated.
Conclusions
The smartphone/wearable-based prospective MRT on medical interns revealed a positive causal effect of team competition on proximal step count. Thus, the effectiveness of incorporating gamified competition in the mHealth intervention was confirmed in this study.
In the future, more strategies must be established to optimize the benefits of mHealth. However, the current study provided a benchmark for future trials to determine the effectiveness of other competition-related app features.
Journal reference:
Wang, J., Fang, Y., Frank, E., et al. (2023) Effectiveness of gamified team competition as mHealth intervention for medical interns: a cluster micro-randomized trial. npj Digital Medicine 6(4). doi:10.1038/s41746-022-00746-y
Posted in: Device / Technology News | Medical Science News | Medical Research News
Tags: Cardiovascular Disease, Depression, Efficacy, Fatigue, Medicine, micro, Obesity, Physical Activity, Sleep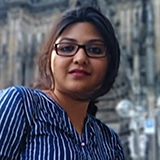 Written by
Dr. Priyom Bose
Priyom holds a Ph.D. in Plant Biology and Biotechnology from the University of Madras, India. She is an active researcher and an experienced science writer. Priyom has also co-authored several original research articles that have been published in reputed peer-reviewed journals. She is also an avid reader and an amateur photographer.
Source: Read Full Article