The Economic Impacts of AIDS
Introduction
Why HIV/AIDS Costs are Difficult to Ascertain
Drug Designs That Have Buffered the Economic Impact of HIV/AIDS
How has HIV/AIDS Affected the Market
How we can Presently Avert the Economic Hardships of HIV/AIDS
References
---
AIDS has been placing stress on the world economy since the early 90s, whether it be government, the private sector, or individual households. With the US government allocating an estimated 85 billion dollars into PEPFAR, as well as dolutegravir and emtricitabine drug implementations, this disease is being tackled on all fronts. This amount of funding has saved millions of lives and prevented millions more from contracting the virus. The present surge in biotechnology resulting from the COVID-19 pandemic has only accelerated our path toward a medicinal medium capable of controlling the HIV/AIDS epidemic.
Image Credit: Hafiez Razali/Shutterstock.com
Why HIV/AIDS Costs are Difficult to Ascertain
This disease has remained a horrifying part of life for millions of people for several decades. Although the media has done an excellent job at educating the masses regarding symptoms and preventative measures, most individuals who have not contracted the disease remain aloof as to how much treatment costs.
It is well known that seeing a general physician can be costly, depending on the individual's capital and insurance. However, when one catalogs the cost of the individual drugs, the laboratory costs, the medical care costs, and the additional fees, one can create a vague image of just how much expense is fixed to this disease.
How is the HIV Epidemic Being Controlled?
Just a decade ago, one would appraise the sum of all these costs at about 50,000 dollars a year per individual. These costs have been significantly reduced after the new advent of PrEP treatments, Ziagen, and Emtriva. However, because insurance premiums and hospital costs vary greatly, general expenses still elude the public.
Drug Designs That Have Buffered the Economic Impact of HIV/AIDS
As of now, a little over 1 million people are living with HIV/AIDS in the United States. Because there is no cure and medicinal needs must be met daily, costs will steadily accrue over time if we cannot minimize the impact. Drugs have been designed in such a way as to inhibit viral loads from entering, as well as to inhibit replication after entry. Some prime examples are fusion inhibitors, which bind to the GT120 and Gp41 proteins on the viral surface. These blockers prevent HIV from binding to CD4 cells (T cells), which will keep the immune system uncompromised. In addition to fusion inhibitors, nucleoside reverse transcriptase inhibitors (nRTI) function well if the phospholipid bilayers of CD4 cells are already penetrated. Here, the nRTI's act as pseudo analogs of wild-type nucleosides. This prevents elongation and viral DNA replication.
One very popular drug that has been the main combative force against HIV/AIDS is PrEP (Pre-exposure prophylaxis). For those at risk of contracting HIV, or those who are negative for HIV, this drug will prevent individuals from contracting the virus with a 99% rate of efficacy. This indirectly stimulated the market by saving on medical care costs.
A secondary advantage to using PrEP is that individuals with HIV do not need to take PrEP every day for the rest of their lives. People will only need to take it during periods of intimacy, where HIV acquisition could occur. It would be much more frugal to pick and choose when to take this medication rather than be forced to take a required dose every day.
Image Credit: Sahara Prince/Shutterstock.com
How has HIV/AIDS Affected the Market
At the upper echelons of firms and multi-level marketing companies, AIDS has increased the cost of doing business. The dual burden of increased medical care and reduction in transportation has contributed to an economic decline and the dithering health of many. Indirect or supplementary hindrances must also be considered. Because AIDS has ended the lives of many "young" adults, a segment of the most hard-working and taxable denizens is severed. This negatively impacts the availability of resources for public expenditures like education, infrastructure, and health services that are related and unrelated to AIDS. This shows how direct impacts at the household level can slow economic growth.
How we can Presently Avert the Economic Hardships of HIV/AIDS
A study Performed by Emanuel Krebs et al. delves into the health benefits currently being offered to HIV patients. This study incorporated the analysis of health outcomes and contagiousness in six different US cities. The paper outlines that the most effective health benefits deal with HIV prevention rather than treatment or curing. This primarily includes antiretroviral therapies derived from viral vectors, resulting in viral suppression.
This was especially true for more densely populated cities like New York City and Atlanta. An auxiliary finding asserted that a combination of HIV-Specific benefits and medication for opioid use disorder (MOUD) improved quality of life and longevity. If this dual funding is provided to other major cities, the resulting amelioration in patients will be mirrored in the market's macrocosm.
References:
Shah M, Risher K, Berry SA, Dowdy DW. (2016) The Epidemiologic and Economic Impact of Improving HIV Testing, Linkage, and Retention in Care in the United States. Clin Infect Dis
Veenstra N, Whiteside A. (2005) Economic impact of HIV. Best Pract Res Clin Obstet Gynaecol. (2):197-210.
Krebs E, Enns E, Zang X, Mah CS, Quan AM, Behrends CN, Coljin C, Goedel W, Golden M, Marshall BDL, Metsch LR, Pandya A, Shoptaw S, Sullivan P, Tookes HE, Duarte HA, Min JE, Nosyk B; (2021) Localized HIV Economic Modeling study group. Attributing health benefits to preventing HIV infections versus improving health outcomes among people living with HIV: an analysis in six US cities. AIDS. (13):2169-2179..
Wanni Arachchige Dona S, Bohingamu Mudiyanselage S, Watts JJ, et al. (2021) Added socioeconomic burden of non-communicable disease on HIV/AIDS affected households in the Asia Pacific region: A systematic review. Lancet Reg Health West Pac.
Further Reading
Last Updated: Jun 1, 2022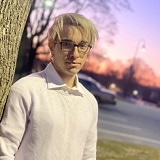 Written by
Vasco Medeiros
Obtaining an International Baccalaureate Degree at Oeiras International School, with higher levels in Chemistry, Biology, and Portuguese, Vasco Medeiros has just graduated from the University of Providence College with a Bachelor of Science. Before his work as an undergraduate, he first began his vocational training at the HIKMA Pharmaceuticals PLC plant in Ribeiro Novo. Here he worked as a validation specialist, tasked with monitoring the gauging and pressure equipment of the plant, as well as the inspection of weights and products.
Source: Read Full Article