What is Vernal Keratoconjunctivitis?
Introduction
Cause and symptoms
Risk factors
Epidemiology
Diagnosis
Treatment
References
Further Reading
---
Vernal keratoconjunctivitis (VKC) is a chronic, bilateral, allergic condition primarily affecting children and young adults. It is a seasonal allergic inflammatory disease of the eye with episodes of acute exacerbations.
Even though the condition is usually self-limiting and resolves after puberty, some people can suffer sight-threatening consequences. The mainstay of treatment is immunosuppressive medicine, however surgical intervention may be required to manage the disease and its consequences.
Cause and symptoms
The actual cause and pathophysiology of VKC are unknown. Although the immunoglobulin E (IgE) mast cell-mediated mechanism appears to be crucial, the disease is caused by a complicated interplay between the immune system, genetic, and environmental variables. VKC has also been linked to several other immunologic pathways. An increased number of activated CD4+ T-lymphocytes, primarily Th2, has been found in patients with VKC, indicating a hypersensitive reaction to an unknown pathogen. Inflammatory cytokines IL-3, IL-4, and IL-5 levels have also been found to be higher.
Intense itching, redness, and wet eyes are common symptoms of VKC patients. Patients may also experience photophobia and the sensation of a foreign body. This condition is characterized by early morning stickiness of the eyelids, watering, and ropy discharge. A papillary reaction of the upper tarsal conjunctiva and throughout the limbus are clinical indications of VKC. Based on the location, VKC is defined as tarsal, limbal, or mixed, and the papillae can range in size from 1 mm to huge cobblestone papillae.
In contrast to other kinds of allergic keratoconjunctivitis, the eyelid margins are not affected. Bulbar conjunctival hyperemia, a thick mucus discharge, and corneal involvement are also common symptoms of VKC (including superficial punctate keratitis, shield ulcers, or plaques, and epithelial erosions). Pruritis can range from mild to severe, and it can sometimes be severe enough to prevent the individual from going about their normal routine.
Wind, dust, bright light, and hot temperatures are all known to aggravate VKC. Tranta's spots, or lymphocytic infiltration of the limbal conjunctiva, are a hallmark indication of VKC.
Risk factors
Several epidemiological studies have suggested that certain risk factors may play a role in the development of VKC. The start of symptoms is frequently triggered by UV light and wind containing allergens such as dust and pollen. Another potential risk factor is the use of kerosene/firewood for cooking, which results in increased smoke, dust, and heat exposure. Conjunctival hyper-reactivity and inflammation are exacerbated by exposure to these allergens.
Read Next: What Causes Conjunctivitis?
The predominance of VKC in specific geographical locations and their migratory populations suggests that it may be due to a hereditary susceptibility. Several mechanisms implicated in the pathogenesis of VKC, including the increased prevalence of eosinophils along with CD4 cells in blood, tears, and conjunctival scrapings, as well as the expression of different cytokines, may be influenced by genetic factors. In VKC, however, the genetic aspect remains mostly unknown.
Epidemiology
VKC is most common in school-aged children, especially those between the ages of 4 and 7. However, it can appear as early as five months and as late as 38 years of age, and it usually goes away after puberty. It is more common in young, male patients. Males are 2–3 times more likely than females to get the condition. VKC has also been linked to a better socioeconomic status.
The incidence and type of VKC vary by geographic region: limbal VKC is the most common form in Central and Southern Africa, while palpebral VKC is the most common form in Europe and the Americas.
Seasonal exacerbations, which are most common in Europe and Asia, can occur at any time of year, but a significant number of patients can develop the chronic perennial disease. The disease's frequency varies greatly around the globe, as well as within ethnic groups. It thrives in temperate zones such as the Mediterranean, the Middle East, Japan, Central, and West Africa, the Indian subcontinent, and South America. In endemic areas like Cameroon, Turkey, India, and Israel, the prevalence in people under the age of 15 ranges from 3-10%.
Diagnosis
A clinical grading system based on clinical symptoms and indicators has been developed to aid treatment and identify individuals who are at high risk of recurrence, corneal problems, and vision loss. Patients were divided into groups based on their symptoms in a recent study.
Grade 0 means there are no symptoms and thus no treatment. Grade 1 symptoms include the occurrence of symptoms without photophobia and the usage of allergic eye drops on occasion. The occurrence of symptoms such as photophobia is a grade 2 symptom. Grade 3 denotes the usage of antihistamines daily as well as topical steroids on occasion. Finally, grade 4 involves diffuse punctate keratitis or a corneal ulcer, as well as the application of a pulsed high-dose topical steroid. This grading method identifies patients with more severe diseases who are more likely to experience recurrence and complications from VKC, resulting in poor visual results.
Any chronic allergic conjunctivitis, such as seasonal allergic conjunctivitis, perennial allergic conjunctivitis, large papillary conjunctivitis, or atopic keratoconjunctivitis, can be used as a differential diagnosis for VKC.
Treatment
Although there is presently no gold-standard treatment protocol for VKC, there are numerous choices available, and treatment should be personalized to the individual. Antihistamines are sometimes used to treat VKC; they are most commonly used to relieve the symptoms of a mild condition, but they are ineffective in severe cases.
NSAIDs may potentially be beneficial in the treatment of VKC. Treatment with topical diclofenac or ketorolac has been demonstrated to be effective. Topical corticosteroids are an important aspect of VKC therapy, especially in exacerbations, although they have a long list of adverse effects, including cataracts and glaucoma.
In some cases of VKC, low-dose cyclosporine has emerged as a viable alternative to corticosteroids. At the levels employed, it has a great side effect profile, with only a burning feeling and few systemic effects. Systemic medicines, such as oral corticosteroids or other immunomodulatory drugs, may be required for the most resistant instances of VKC.
Surgical therapy may be required for persistent corneal problems such as non-healing shield ulcers or corneal plaques. Scraping and superficial keratectomy are examples of these procedures.
References
Artesani, M. C., Esposito, M., Sacchetti, M., Sansone, A., Romanzo, A., Buzzonetti, L., Fiocchi, A. G., & Mennini, M. (2021). Health-related quality of life in children at the diagnosis of Vernal Keratoconjunctivitis. Pediatric allergy and immunology: official publication of the European Society of Pediatric Allergy and Immunology, 32(6), 1271–1277. https://doi.org/10.1111/pai.13520
Feizi, S., Javadi, M. A., Alemzadeh-Ansari, M., Arabi, A., Shahraki, T., & Kheirkhah, A. (2021). Management of corneal complications in vernal keratoconjunctivitis: A review. The ocular surface, 19, 282–289. https://doi.org/10.1016/j.jtos.2020.10.005
Zicari, A. M., Capata, G., Nebbioso, M., De Castro, G., Midulla, F., Leonardi, L., Loffredo, L., Spalice, A., Perri, L., & Duse, M. (2019). Vernal Keratoconjunctivitis: an update focused on clinical grading system. Italian journal of pediatrics, 45(1), 64. https://doi.org/10.1186/s13052-019-0656-4
Singhal, D., Sahay, P., Maharana, P. K., Raj, N., Sharma, N., & Titiyal, J. S. (2019). Vernal Keratoconjunctivitis. Survey of ophthalmology, 64(3), 289–311. https://doi.org/10.1016/j.survophthal.2018.12.001
Addis, H., & Jeng, B. H. (2018). Vernal keratoconjunctivitis. Clinical ophthalmology (Auckland, N.Z.), 12, 119–123. https://doi.org/10.2147/OPTH.S129552
Kumar S. (2009). Vernal keratoconjunctivitis: a major review. Acta ophthalmologica, 87(2), 133–147. https://doi.org/10.1111/j.1755-3768.2008.01347.x
Further Reading
All Rare Disease Content
What is a Rare Disease?
Importance of Research into Rare Disease
Teaching old drugs new tricks – drug repurposing for rare diseases
What is Adenomyosis?
More…
Last Updated: Jun 23, 2022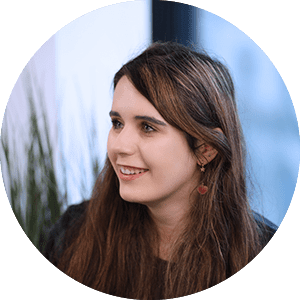 Written by
Aimee Molineux
Aimee graduated from Oxford University with an undergraduate degree in Japanese and Korean Studies, with an exchange year at Kobe University in Hyogo, Japan. Throughout her studies, Aimee took part in various internships, gaining an interest in marketing and editorial work along the way.In her personal time, Aimee can be found either attempting to cook, learning how to code, doing pilates, as well as regularly updating her pet hamster's Instagram account.
Source: Read Full Article