I Found Running After I Lost My Son
I didn't know I how badly I wanted a third child until my wife, Shauna, told me she was pregnant. When Duncan was born in September 2016, our other children, James, 8, and Lia, 5, adored him instantly, and life felt magical.
But when Duncan was just three months old, he developed a low-grade fever and then a spot on his leg. Within 24 hours, he was admitted to the hospital and diagnosed with acute myeloid leukemia. We were terrified, but hopeful. After two rounds of chemotherapy, Duncan, full of smiles and strength, headed home, but relapsed five weeks later. On October 16, at just 13 months old, he passed away.
The first month without Duncan is still a blur. The pain of losing your child is everything you think it is, multiplied by a million. Shauna and I were completely destroyed. We were fortunate to be surrounded by friends and family who brought us meals and helped with the kids, but the grief was unwavering.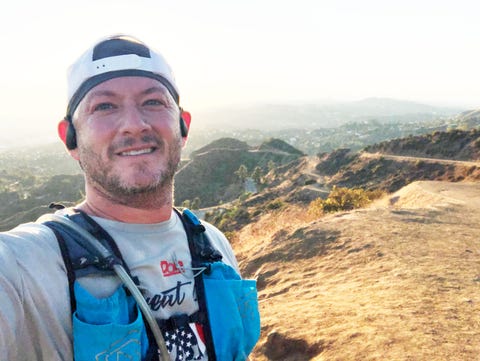 Courtesy of SEAN O'MALLEY
Then two of my best friends texted me to invite me on a hike. I wasn't a hiker and don't know what compelled me, but I agreed with one stipulation: Make it difficult and get me to the highest point you can. I wanted it to hurt, and it did, but it's the first time I noticed that I felt better being outside.
The half-marathon invitation
I struggled for several weeks, especially as the world seemed to move on for everyone else but us. Then another buddy texted that he was signing up for a half-marathon. Would I join him? I hadn't run in years, but found a training schedule in a running book, and stuck with it.
Everything from trips to the grocery store to watching TV felt so pointless, but somehow when I started running, I found a lot of meaning in it. Especially when I started pushing myself past where I was comfortable going. Sometimes, I'd find myself so overwhelmed with thoughts of Duncan, I'd have to let myself fall apart, but mostly my runs made me feel tougher, freer, and more open to the goodness in the world. I'd find myself coming home from training feeling exhausted but inspired, like I'd meditated and now was filled with new ideas and even hope. But like a drug, that feeling would fade, pushing me to head out again the next day.
There's something about just keeping going
Running became an obsession; my method for coping with a heartache that was endless. I started competing in full marathons and will never forget my struggle to make it up the last big hill at a race in San Francisco. My legs hurt so badly that I could barely continue, but I pushed myself through the pain. It's these moments that teach me the most. As much as I feel like I'm not capable, I see that if I just keep putting one foot in front of the other, even when I want to pass out, my body will eventually shift into a new gear and then another. I can mourn Duncan, and be absolutely leveled, but if I keep moving, I can survive.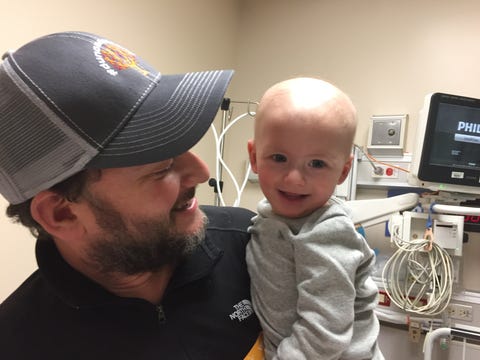 In his 13-month life, my son, Duncan, endured a lot of challenges.

.
The setback
Along the way, I endured several injuries, including a stress fracture in my foot that forced me to stop running for five weeks. I found myself drowning in that familiar depression, and I counted the days until I could be out there again.
As soon as I healed, I embarked on my longest run to date. I started at Children's Hospital Los Angles, where Duncan had spent so many months of his short life and ran 40 miles of inclines and valleys to a park near our home where a special bench was dedicated in his honor. With one brother-in-law on a bike in front of me and another behind me, I traveled five miles at a time to designated spots where my wife, my kids, my siblings, and my friends were stationed with water and snacks. Their support and Duncan's memory carried me on that eight-hour journey.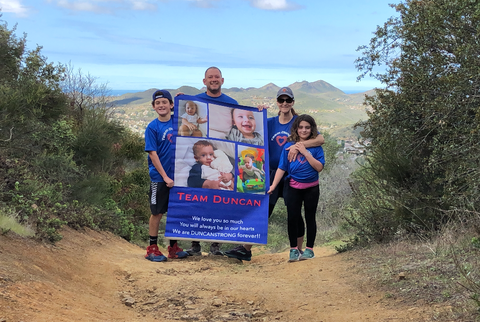 When COVID-19 cancelled our 5K fundraiser, my family and I hiked five miles on a local trail on behalf of Team Duncan.

.
I continue to find new challenges, with my latest passion being trail running. I would never claim to be a great runner. I'm just a guy who runs for clarity, some peace, and for that moment that comes in every good run, when I feel like I can keep going forever. I dream of participating in ultramarathons.
There will always be darkness in losing Duncan, but I am grateful for my wife—who is pregnant again—my kids, and my running, for letting in the light.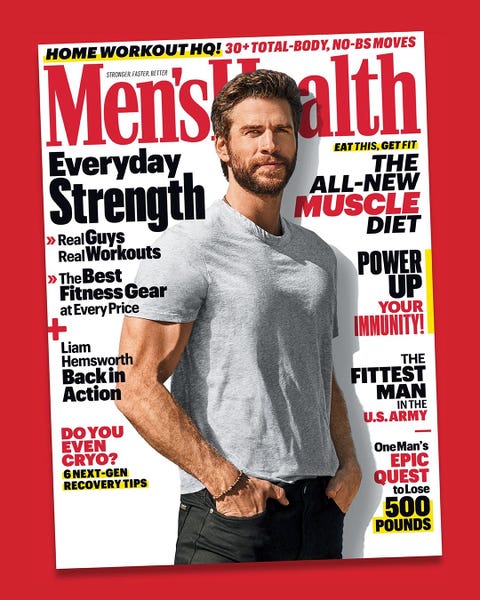 Source: Read Full Article