Limiting Cardiovascular Risk Using Akkermansia
Akkermansia muciniphila is a mucin-degrading bacterium found in the human intestine. Recently, studies have shown that A. muciniphila is potentially effective in reducing the risk of developing cardiovascular and metabolic disorders.
Image Credit: MDGRPHCS/Shutterstock.com
How bacteria can benefit human systems?
According to research using a mouse model, one type of intestinal bacterium, A. muciniphila, can reduce the risk of developing obesity and type 2 diabetes.
Moreover, the study findings have shown that the pasteurized form of the same bacterium was more effective than the living form in reducing several cardiovascular risk factors, including insulin resistance, hypercholesterolemia, and adipose tissue fat deposition.
A proof of concept trial has been recently published to explore the possible benefits of A. muciniphilia in obese human volunteers. The researchers conducted a small randomized, double-blind, placebo-controlled clinical study recruiting 40 overweight or obese participants living with pre-diabetes type 2 (insulin resistance) and metabolic syndrome.
A. muciniphila was given to the participants daily for 3 months as a nutritional supplement in both living and pasteurized forms. The study findings have revealed that the bacterial preparation is easy to ingest and has no adverse side-effects.
Regarding the beneficial effects of bacterial preparation, the findings have shown that the consumption of pasteurized A. muciniphila results in an improvement in insulin resistance and a reduction in blood levels of insulin and total cholesterol.
The preparation also reduces body weight, fat mass, and hip circumference. Furthermore, A. muciniphila can improve liver function and reduce liver inflammation without affecting the overall composition of the gut microbiome.
In contrast, participants who had not consumed the bacterial preparation exhibited a gradual deterioration of metabolic and cardiovascular functions.
How gut bacteria affect human metabolism?
Some species of gut bacteria can play a significant role in the metabolism of ingested foods and the production of different metabolites, including short-chain fatty acids. In particular, gut bacteria are involved in the host's energy metabolism and growth by directly metabolizing different types of carbohydrates and producing an increased amount of short-chain fatty acids, which are used as an energy substrate by the host cells.
However, these fatty acids are not solely responsible for the onset of obesity as their level in the gut depends on the composition of diet ingested.
Some species of gut bacteria can also contribute to the regulation of body weight by affecting the insulin-like growth factor-1 (IGF-1) signaling pathway. In addition, to regulate energy metabolism, gut bacteria can influence food intake by controlling appetite. In this context, bacterial chaperone protein ClpB plays an important role.
Also, gut bacteria can regulate appetite by directly producing neurotransmitters or influencing the synthesis and release of neurotransmitters by the host cells.
Any alteration in the gut bacterial composition due to changes in dietary habits can cause alteration in lipid metabolism, which in turn increases the risk of cardiovascular disorders.
For example, gut bacteria-mediated metabolism of choline, phosphatidylcholine, and L-carnitine can result in the production of trimethylamine N‐oxide (TMAO), which significantly increases the risk of atherosclerosis.
Regarding metabolic disorders, an increased plasma level of bacterial lipopolysaccharides (LPS) due to an altered gut barrier function is associated with the induction of low-grade inflammation and the development of metabolic dysfunction.
A. muciniphila can maintain the gut barrier function through toll-like receptor 2, which in turn is associated with restoration of physiological tight junction expression pattern. This can potentially result in increased thickness of the mucus layer and improved metabolic functions.
It has also been found that a specific bacterial protein, Amuc_1100, found in the outer membrane of A. muciniphila can stably interact with toll-like receptor 2 at pasteurization temperatures, which makes pasteurized bacterium more efficient in preventing metabolic disorders.
The impact
The beneficial cardio-metabolic effects of A. muciniphila supplementation may have a significant impact on the health of the general population as about 50% of the population in the Western countries suffer from obesity and increased risk of cardiovascular disease.
According to the World Health Organization (WHO), the mortality rate for cardiovascular disease is very high worldwide, which is around 33.33%.
Although the proof of concept study indicated that the bacterial supplement does not have adverse side-effects and can be safely applied to humans, larger clinical trials are still needed to establish whether the A.muciniphilia can be used to effectively control body weight and moderate metabolic and cardiovascular risk factors.
Sources
Science Daily. 2019. A bacterium likely to reduce the cardiovascular risks of 1 in 2 people. https://www.sciencedaily.com/releases/2019/07/190701144544.htm

Depommier C. 2019. Supplementation with Akkermansia muciniphila in overweight and obese human volunteers: a proof-of-concept exploratory study. Nature Medicine. https://www.nature.com/articles/s41591-019-0495-2
Cani PD. 2019. Microbial regulation of organismal energy homeostasis. Nature Metabolism. https://www.nature.com/articles/s42255-018-0017-4
Cani PD. 2017. Next-Generation Beneficial Microbes: The Case of Akkermansia muciniphila. Frontiers in Microbiology. https://www.ncbi.nlm.nih.gov/pmc/articles/PMC5614963/
Further Reading
All Cardiology Content
Cardiology – What is Cardiology?
Cardiac Pharmaceutical Agents
Cardiology Procedures
Cardiothoracic Surgery
More…
Last Updated: Mar 20, 2020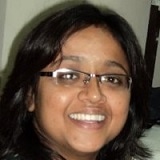 Written by
Dr. Sanchari Sinha Dutta
Dr. Sanchari Sinha Dutta is a science communicator who believes in spreading the power of science in every corner of the world. She has a Bachelor of Science (B.Sc.) degree and a Master's of Science (M.Sc.) in biology and human physiology. Following her Master's degree, Sanchari went on to study a Ph.D. in human physiology. She has authored more than 10 original research articles, all of which have been published in world renowned international journals.
Source: Read Full Article