Tennessee Fires Top Vaccine Official as COVID-19 Cases Increase
Editor's note: Find the latest COVID-19 news and guidance in Medscape's Coronavirus Resource Center.
Tennessee officials have fired the state's top vaccination manager, who faced recent criticism from Republican lawmakers about her efforts to vaccinate teens against COVID-19, according to The Tennessean .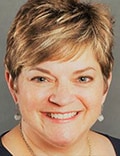 Dr Michelle Fiscus
Michelle Fiscus, MD, the medical director for vaccine-preventable diseases and immunization programs at the Tennessee Department of Health, was terminated on Monday. The termination letter doesn't explain the reason for her dismissal, according to the newspaper, which received a copy of the letter.
"It was my job to provide evidence-based education and vaccine access so that Tennesseans could protect themselves against COVID-19," Fiscus told the newspaper. "I have now been terminated for doing exactly that."
In May, Fiscus sent a memo to medical providers that described the state's "Mature Minor Doctrine," a legal mechanism established in 1987 that allows some minors between ages 14-17 to receive medical care without parental consent. Tennessee is one of five states that allows health care providers to decide if a minor has the capacity to consent to care, according to CNN.
Fiscus said she sent the letter in response to providers' questions and that it contained no new information. She also said the wording was approved by the health department's attorney and the governor's office, the newspaper reported.
At a June 16 hearing of the state's Joint Government Operations Committee, however, Republican officials criticized the memo and Fiscus, saying that the state misinterpreted its legal authority. During the meeting, some lawmakers discussed dissolving the state health department to stop it from promoting vaccines to teens, the newspaper reported.
Since then, the health department has backed down from promoting vaccines to teens by deleting social media posts that recommended vaccines to anyone over age 12. Internal emails, which were obtained by The Tennessean, showed that department leaders ordered county-level employees to avoid holding vaccine events targeted toward adolescents.
Fiscus's firing comes as vaccination efforts lag in the state. About 38% of residents have been fully vaccinated. At the current pace, Tennessee won't pass the 50% mark until next March, according to an internal report obtained by the newspaper.
COVID-19 cases are beginning to climb again, particularly with the Delta variant circulating among unvaccinated residents. After months of a decline in cases, the average of daily cases has more than doubled since the end of June. The state's test positivity rate has increased from 2% to 4.5% during that time as well.
In a long written statement, Fiscus said she was the 25th of 64 state and territorial immunization program directors to leave their positions during the pandemic, whether through resignation or termination. With a loss of institutional knowledge and leadership, she wrote, COVID-19 vaccine efforts will fall behind.
"Each of us should be waking up every morning with one question on our minds: 'What can I do protect the people of Tennessee against COVID-19?'" she wrote. "Instead, our leaders are putting barriers in place to ensure the people of Tennessee remain at-risk, even with the Delta variant bearing down upon us."
The American Academy of Pediatricians, of which Fiscus is a board member, also noted the politicization of health care.
"We are also concerned by reports that Tennessee has stopped all communications about any routine childhood vaccines, including those for measles and other vaccine-preventable illnesses, at a time when children and adolescents overall still lag behind on these important vaccines due to the pandemic," academy president Lee Savio Beers, MD, said in a statement. "Actions like this only increase the likelihood that we'll see other outbreaks of these diseases even as we continue to fight COVID-19."
Sources
The Tennessean: "Tennessee fires top vaccine official as COVID-19 shows signs of new spread."
CNN: "Tennessee's vaccine manager says she's worried for her state after she was fired."
The Tennessean: "Tennessee's former top vaccine official: 'I am afraid for my state.'"
American Academy of Pediatricians: "AAP Statement on the Termination of Dr. Michelle Fiscus."
Source: Read Full Article