Why we need to 'overhaul' our attitude to weight
In the 12 years Dr Nicholas Fuller has worked as an obesity researcher and specialist, the landscape has changed dramatically; the old "eat less, move more" prescription for weight loss needs to be completely overhauled, he says, because while it did get results they were not long term.
"What we currently do doesn't work. If it did work, we wouldn't see dieting as one of the number one contributors to accelerating weight-gain or obesity going up," says Fuller, the program leader of the University of Sydney's Boden Collaboration for Obesity, Nutrition, Exercise & Eating Disorders.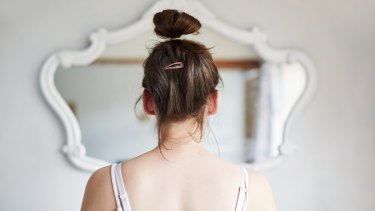 What we currently do doesn't work, says Dr Nick Fuller.Credit:Getty
"Now, there's even greater research showing that intentional weight-loss is accelerating the (obesity) problem," says Fuller, who has explored the subject in his two previous books, Interval Weight Loss and Interval Weight Loss for Life.
"You get weight-loss," Fuller says. But, simply eating less or dieting, as many of these patients had tried in its various forms, didn't work long-term. Eventually, they would regain the same amount of weight, if not more.
Alongside that realisation was an emerging body of research that showed the body has a biological imperative to maintain its weight.
Interval Weight-Loss for Women.
The concept of the set-point theory is that our bodies attempt to regulate themselves by returning to a certain "set-point" when we either eat too much or not enough. In the case of not eating enough, when the diet stops as it inevitably does, the body's evolutionary response is to store a little extra fat for the next time it is "starved".
According to the theory, we can redefine our body's set-point without dieting, removing food groups or counting calories. Rather people focus on eating whole foods, paying attention to portion sizes and satiety as well as going slowly; aiming for one month of minimal weight-loss (about two kilograms) followed by one month of maintenance to allow the body to adjust and reset.
Set-point not only helps to explain why dieting or just "eating less" doesn't work in the long run, but it has also changed the approach of many clinicians' working in the space, including Fuller's.
His latest book is Interval Weight Loss for Women.
"[Women] go through significant life events that men never have to worry about," Fuller explains. "We see these struggles with patients in our clinics."
Three of the biggest life events are transitioning into adulthood, pregnancy and menopause.
They're buying into social media influences, they are dieting younger and they are dieting themselves into a weight problem.
"We're seeing the greatest increase in the prevalence of overweight and obesity in the young, particularly young females," Fuller says. "The young are following unhealthy eating practices, they're buying into social media influences, they are dieting younger and they are dieting themselves into a weight problem when they may not have had a weight issue."
Pregnancy and becoming a parent often means less sleep, less time, more stress and unhealthy cravings as well as a sense of pressure to return to pre-pregnancy weight, he explains.
"Later on in life, there is that transition through menopause and the struggle with weight that comes with that," Fuller says. "There's a large factor going on there with sarcopenia [progressive and generalised loss of skeletal muscle mass and strength] and the declining muscle mass … and there's also the progressive decline of oestrogen from the ovaries which make certain areas more prone to weight gain."
On top of this, Fuller adds, is the "unfair targeting" of women by the weight-loss industry, which means they are more susceptible to it.
"There are a few surveys out there that it's something like 60 diets by mid-lifetime that women and men have been on," Fuller says, "And because women are unfairly targeted and more likely to do something about it … this leads them to gain weight quicker."
Despite the title of the book, Fuller insists his aim is to help women escape the diet trap for good and, in doing so, improve their health in the long-term.
"The purpose of it is to empower, particularly women, to understand what is happening in their bodies at these times in life and if you go and react to that problem, by buying into the $100 million weight-loss industry and the shakes that go with it, you will accelerate the problem," Fuller says.
Setting goals that aren't weight-loss oriented, but about family, the life people want to live or their health, is an important part of process, he adds.
"The book is named 'weight-loss' because that is unfortunately what people are reacting to in terms of their struggle," Fuller explains. "People are looking for that weight-loss solution and then, when they read the information, they understand the focus needs to come away from weight-loss and towards health.
"It's equipping the person with the education around weight-loss and hopefully when they've read that information they're able to make that shift towards health."
Interval Weight-Loss for Women, RRP $32.99, is available through Penguin Life
Source: Read Full Article